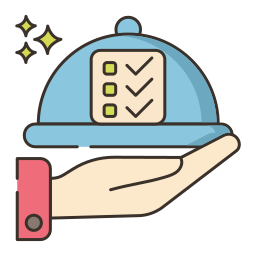 BOOK CORPORATE FOOD TRUCK EVENTS CATERING IN NYC
Our corporate events catering service
Our mobile corporate events catering operations serve your business meetings, workers
appreciation day, office and holiday parties, corporate lunches, multi-day conferences, and more.
Our large fleet of gourmet food trucks cook onsite, offering you hot and freshly prepared
meals for your employees. We don't just bring the food to you–we bring the kitchen too!
Get started with your catering here
Fill out the form below and we will send you the menus and your quote.
Show Your Employee Appreciation
Maybe you don't have a big corporate event planned, But you really just want to show your team you value all their hard work. Why not hire a food truck for the day? We can stop by your office at lunchtime and feed all your employees. They'll feel appreciated, and their taste buds will be satisfied!
Your office party can't go wrong with a New York food truck. It's everything you expect from a gourmet kitchen in a quick, convenient truck. Make your next company gathering one to remember with food truck corporate catering from Gary's Steaks!