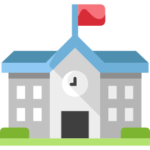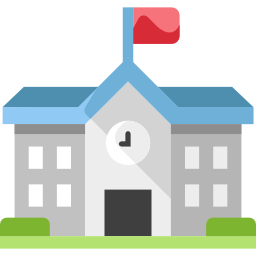 FOOD TRUCKS IN SCHOOLS & UNIVERSITIES
CAMPUS CATERING
Planning school or university events? Need campus catering to feed your students for a homecoming or graduation day? Let Gary's Steaks food trucks cater your campus event with some delicious fresh cheesesteaks and cheeseburgers! With our energetic team and flexible hours and menus, we have everything you need for homecoming!
Get started with your catering here
Fill out the form below and we will send you the menus and your quote.
Of all the places you'll enjoy a meal with friends, few are more memorable than those you share at school or college. That's why we at Gary's Steaks want to create an unforgettable experience for your students and classmates with customized, on-site food truck catering services.
A smart choice for early teens and grad students, we've got the right kind of food to suit the millennial generation.
From hot-and-ready hoagie sandwiches to mouth-watering Philly Cheesesteaks, our French fries and classic foods are second to none. And because we can drive up next to almost any area where your students or faculty love hanging out, we can make catering to a school or college campus easier than you can imagine.
When you call us up, we'll work to fit your
Dates and Times.
Sorority, Fraternity, or School Budget.
On-Site Location and Event Space.
Student and Faculty Needs.
Event or Party Planning Ideas.
The right food can make or break an event. Especially when it comes to young millennials. Let Gary's Steaks fit your needs with high-quality, super delicious food that fits a student, faculty, or school budget without sacrificing great taste.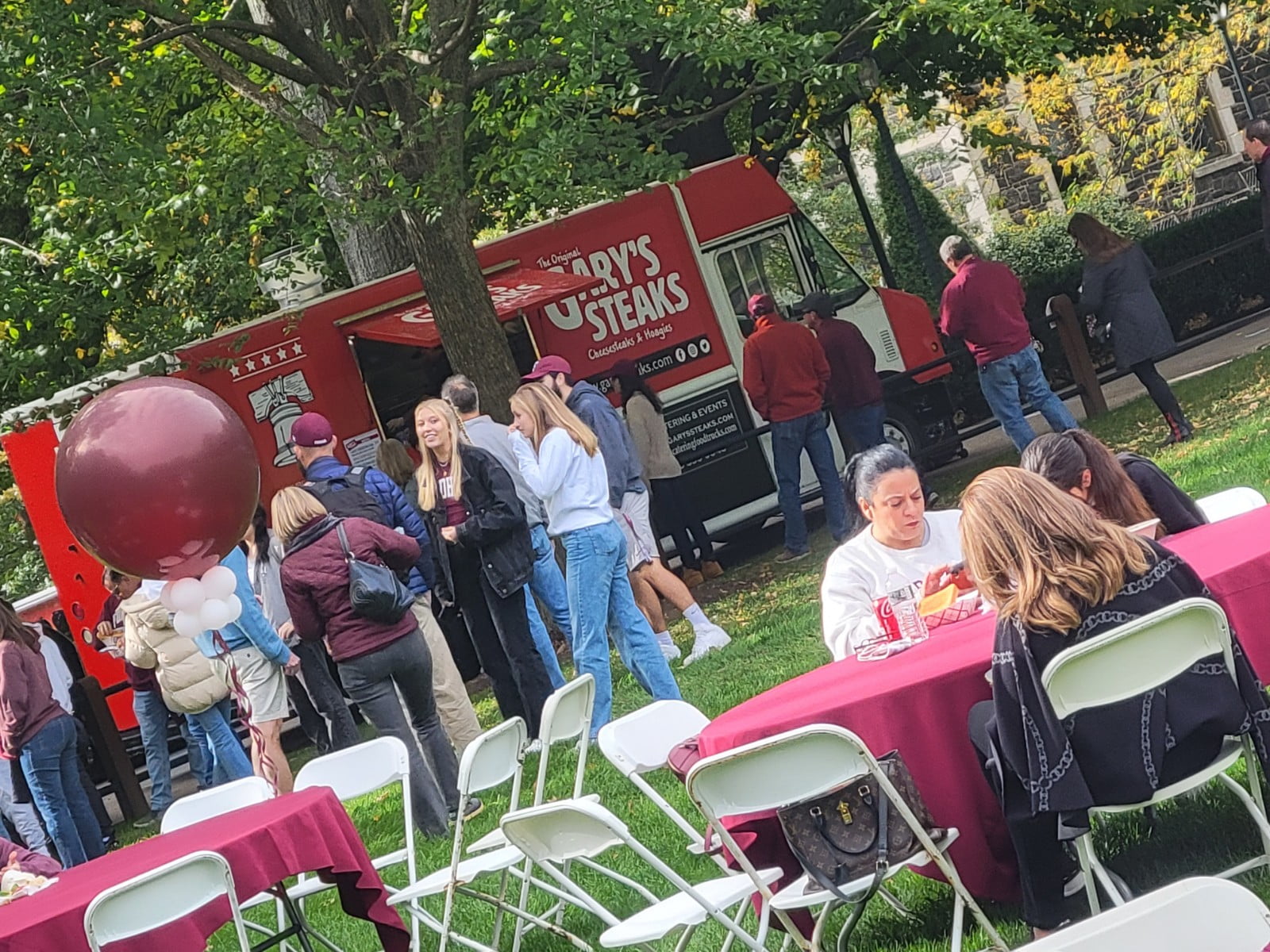 Food Truck Catering for Campuses
Whether you're hosting an enrollment day even with new students, holding back to school night for families, or want to get people excited about a new sporting event, we've got you covered.
We offer everything from fresh, hand-cut fries to cheesesteaks to chipotle falafel hoagies to suit your diverse student body and faculty.
Call us up in advance of your special event and we'll work to fit your location, budget, and audience with comfort foods that make people feel like it's home. You and your students want to make the most of the school year and love feeling good about making smart decisions.
You don't need to be a math major or science whiz to know that choosing Gary's Steaks for your community event gets an A+ on the awesome scale. Contact us today for more information about how to get us on your schedule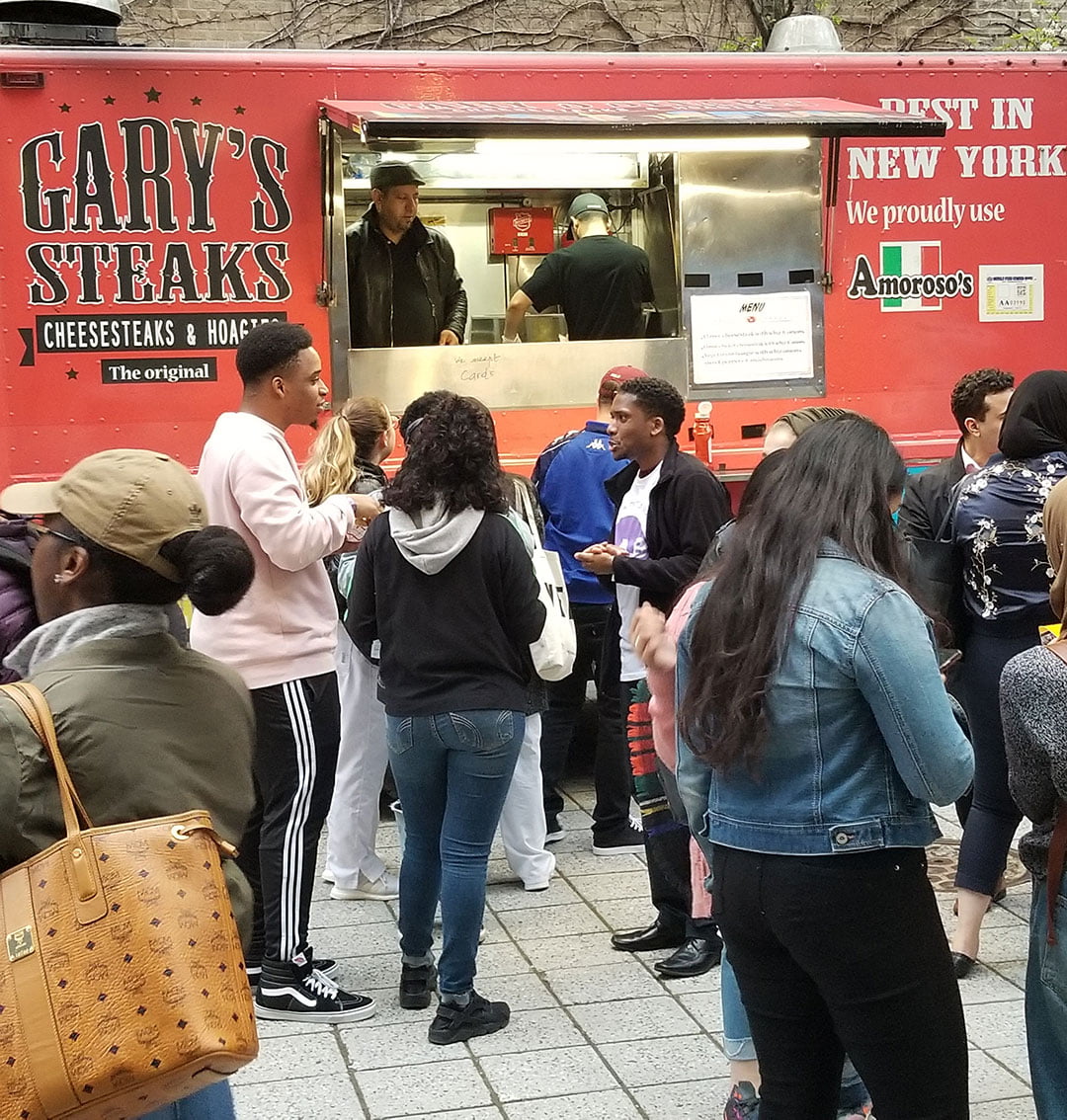 Food Truck Catering for School Events
High schools, colleges, tech schools, and even two-year JUCO schools all have exciting events they love sharing with their students and faculty. And nothing enhances those experiences quite like hot, delicious food.
Gary's Steaks wants to be there every time you celebrate homecoming, pick the King and Queen for prom, or host friends and families for graduations. With the best Philly Cheesesteaks in New York, Brooklyn, and beyond we're sure to put more than a few smiles on your guests' faces.
Guaranteed to be on time and on budget we've got customizable plans to suit your time, location, and audience. Give us a call or email us today and we'll be happy to show you exactly how we can turn a fun event into something truly memorable. You and your guests deserve great food and good times; let Gary's Steaks serve them up.