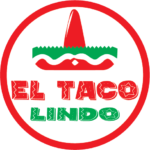 El Taco Lindo, we're proud to offer delicious and authentic taco catering for all types of events in the New York City area. Our menu features a mouthwatering selection of tacos and burritos that are sure to please your guests. Plus, we're happy to travel to all five boroughs and the tri-state area to cater your event. So whether you're planning a private party or corporate function, we've got you covered. Contact us today to learn more about our taco truck catering services. You won't be disappointed!
Taco truck catering menu
At our taco truck, we know that tacos are not a one size fits all food. That's why we offer a variety of taco options to cater to all your taco needs. Our menu features beef birria tacos, adobo chicken tacos, and pinto beans tacos, all served with pico de gallo, guacamole, and cilantro. And for those who are looking for a burrito option, we've got you covered there too! Our burritos come in both beef and chicken protein choices, as well as a pinto beans veggie option. All of our burritos are served with Mexican rice, cotija cheese, pico de gallo, guacamole, and cilantro on a tortilla wrap. And of course, no meal is complete without a refreshing beverage. That's why we also offer jaritos Mexican drinks to wash down all the deliciousness. So whether you're looking for a taco catering option for your next party or corporate event, our taco truck has got you covered!