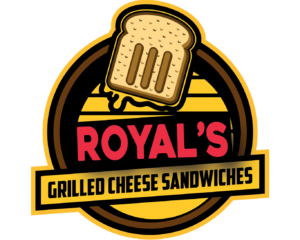 BEST GRILLED CHEESE
CATERING
Grilled cheese catering service
At Royal's Grilled Cheese, we understand that not all events are created equal. That's why we offer grilled cheese catering services for all types of occasions in the tri-state area. From corporate events and workplace functions to private parties and bar/bat mitzvahs, we have you covered.
Our grilled cheese catering menu features a variety of options to suit any taste and our experienced team will work with you to ensure that your event is a success. Contact us today to learn more about our grilled cheese catering services and how we can help make your next event one to remember.
Grilled Cheese Catering Menu
Our grilled cheese catering menu offers a delicious selection of classic and gourmet grilled cheese sandwiches. Our classic grilled cheese is made with American cheese on white bread, and we also have a variety of gourmet options including the pastrami grilled cheese, the buffalo chicken grilled cheese with provolone, and buffalo sauce, and the veggie hoagie with chipotle sauce and grilled veggies.
All of our sandwiches are served with your choice of french fries, tater tots, or mac n cheese. So whether you're looking for classic comfort food or something a little more adventurous, we've got you covered. Order today and enjoy the best-grilled cheese sandwiches in town!