Food Truck Wedding Catering
We'll Make Your Special Day One to Remember
Guaranteed Quality Service
We care about the quality of our food and the importance of your wedding and guests, which is why we'll always provide premium food that's been created by professionals, backed by health and business permits, and meets your strict standards.
Classic Wedding Celebration Experience
Your wedding day is one of the most important days of your life. It's when friends and family come together to celebrate you and the journey you're about to take. And while there are tons of small details you might stress over, the right wedding caterer in NYC is not one of them.
Here at Gary's Steaks, we want to create a one-of-a-kind experience that everyone will remember by providing you with hot, tasty, classic New York foods that are fit your guests' needs, your budget, and your desire for great meals. With a variety of juicy cheesesteaks burgers and sliders, finger foods, and tasty desserts, we've got something for everyone.
Simply look over our different menus, let us know if you want to focus on a few items or offer everything on the menu, and we can create a plan that suits your individual needs. In fact, we offer a variety of different payment options to make it easier for you, so you can better focus on having fun, enjoying family, and making your day the best it can be.
When you're looking for originality but also something that's truly authentic to the food in New York City, choose Gary's Steaks who makes catering food trucks for weddings fun, enjoyable, and exciting for anyone looking for delicious meals and great times.
Contact us today and set up an appointment so we can make your wedding experience smooth and stress-free.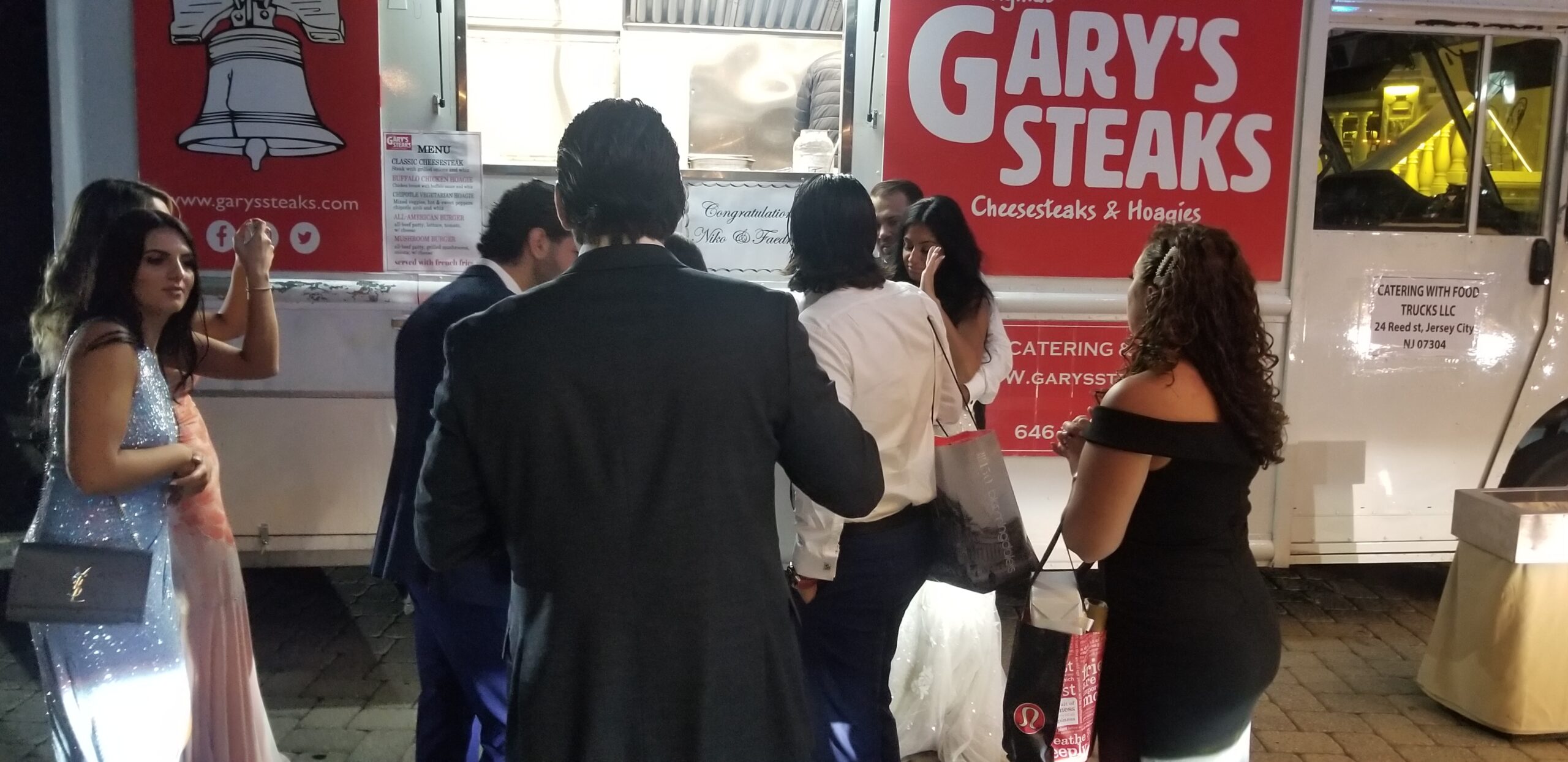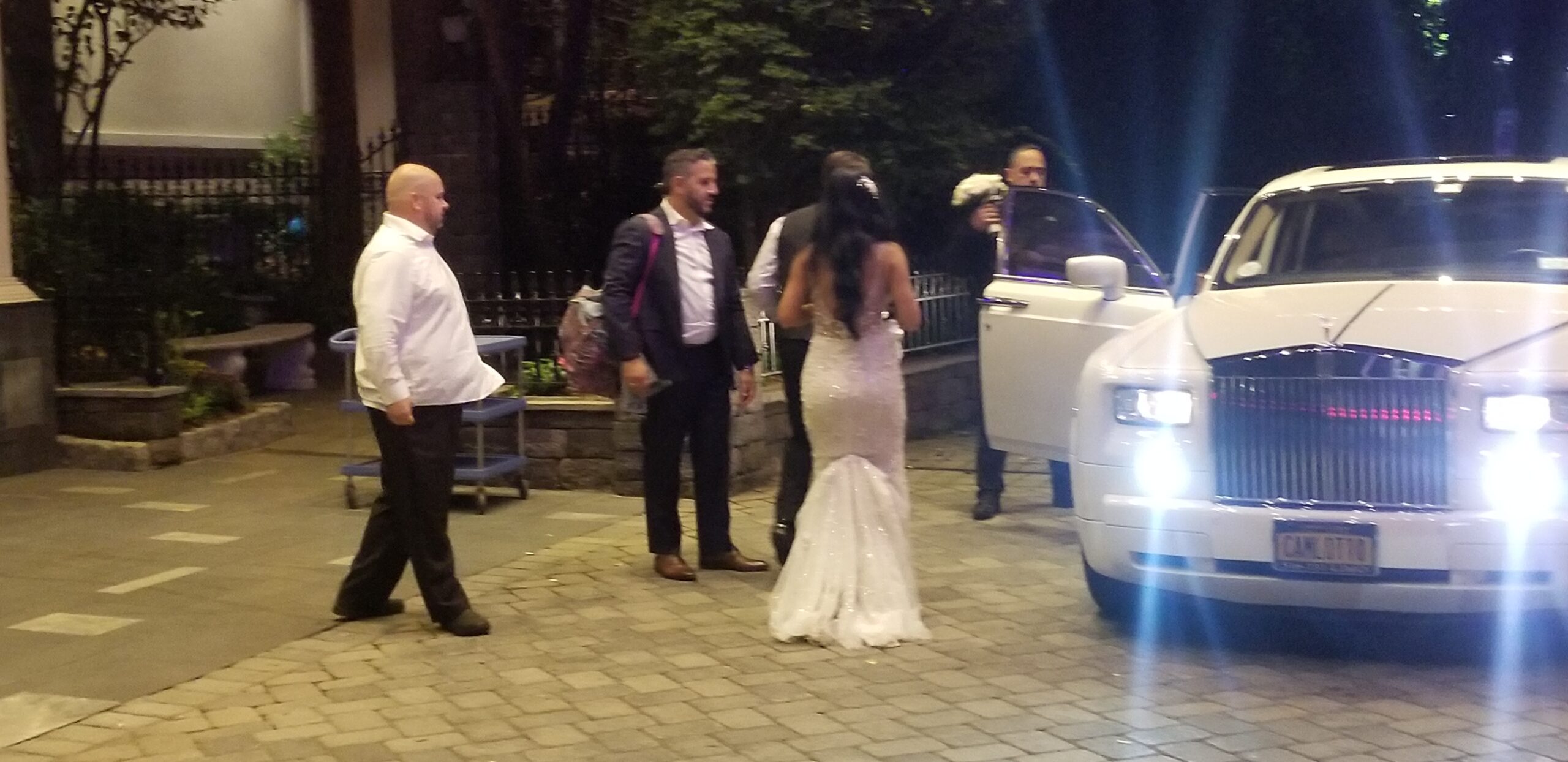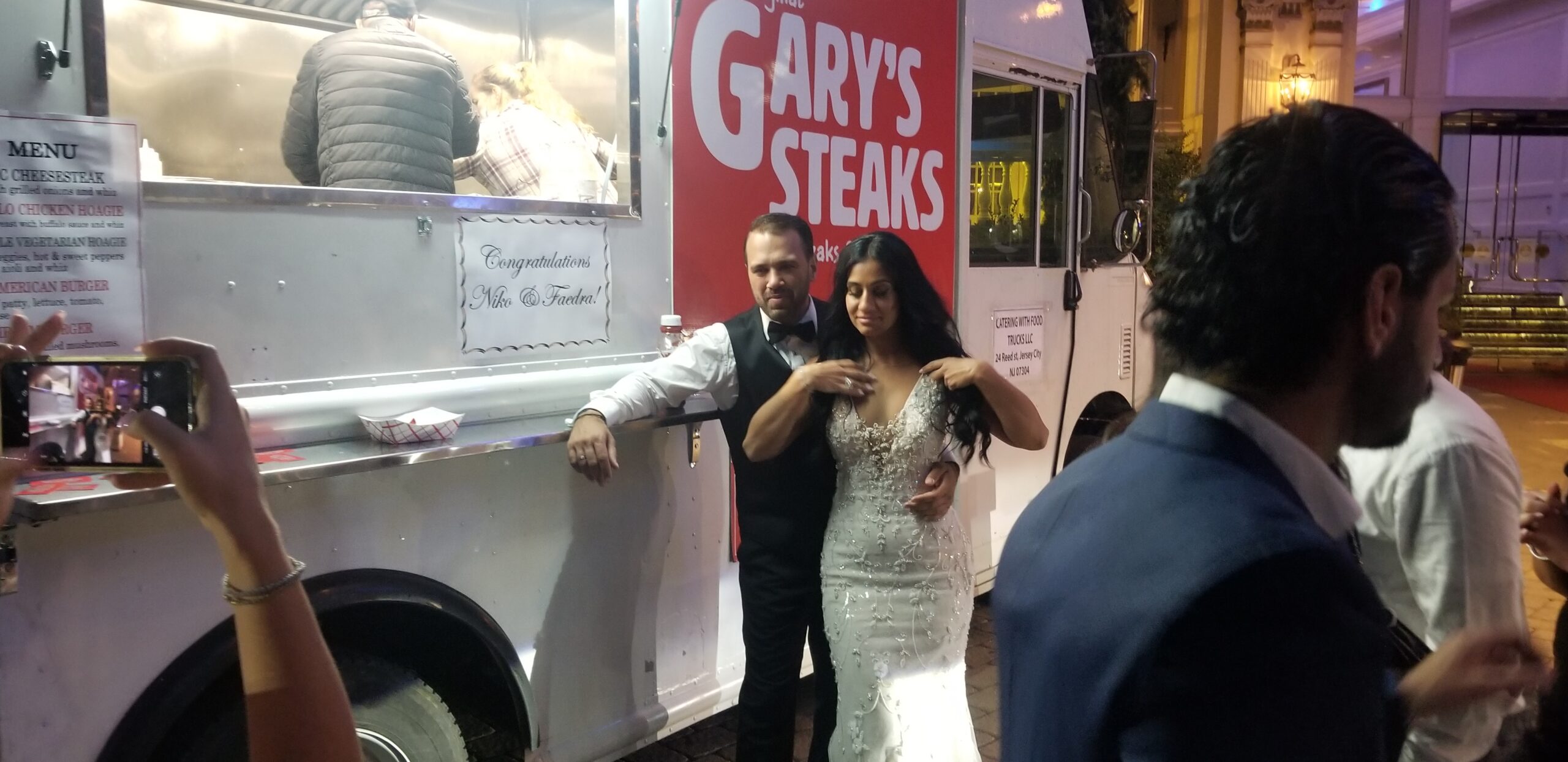 Food Truck Catering Designed Around Your Big Wedding Day
No two weddings are alike. The people are different, the venues change, and the colors and decor are always unique to the couple involved. But here at Gary's Steaks, we know that good food is universal.
That's why we're passionate about our catering food trucks for weddings in NYC. We know that our high-quality food for weddings and events can make people smile, relax, and really embrace the feeling of what it means to be a New Yorker.
As a verified caterer and food delivery service, we've got a diverse menu to suit your style, your appetite, and your venue; so, all you have to worry about is getting married!
We currently support a wide range of wedding-focused events, including:
Wedding Receptions
Wedding Rehearsal Dinners
Wedding After Party Events
Wedding Post-Event Gatherings
Wedding Day-After Brunches
And More!
We want to make this a seamless day for you, which is why we can offer a few different services in terms of food availability. We can let people talk and mingle while waiting at our truck, set up a more traditional buffet-style service, or cater to a few other specific needs based on your venue's location. Just contact us to learn more!