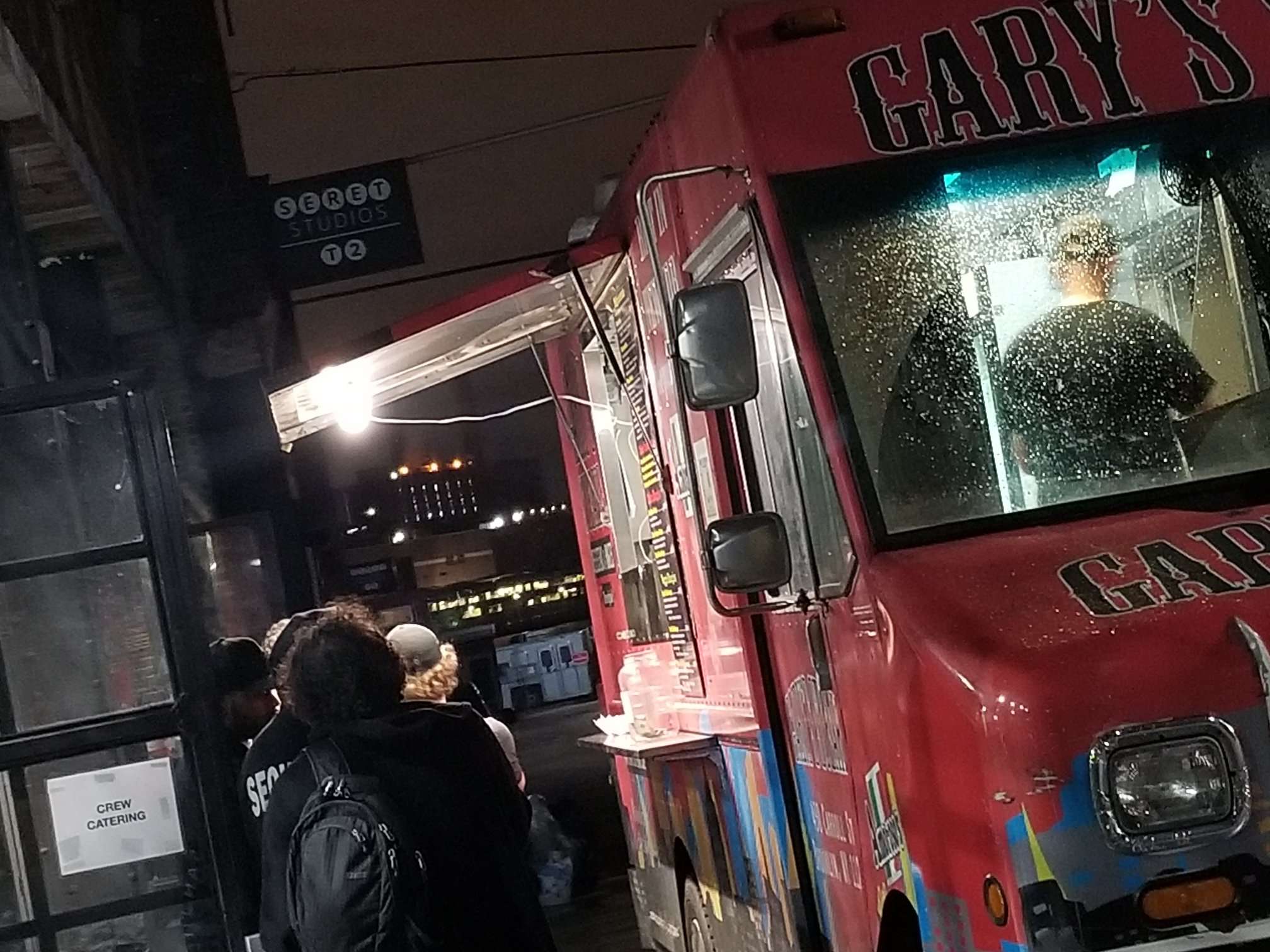 TV & FILM PRODUCTION CATERING
At Gary's Steaks, we understand the need to stay on a tight schedule while also providing your production crew with delicious, quickly-prepared meals! With our gourmet food truck catering, we give a welcome break to your hardworking TV and film production crew.
Our mobile kitchen travels wherever you are, no need to worry! We can serve breakfast, lunch, or dinner, or celebrate your last day at the wrap party. We do it all!
Fill out the form to get started and book your Gary's steaks food truck.
We also have easy payment options :
You can pay by CC or pay by Check or ACH if you don't have a CC
Our W-9 is attached to all our invoices.
Get started with your catering here
Fill out the form below and we will send you the menus and your quote.
CATERING & RENTAL SERVICES
Are you happy with your production catering?
If you work in film or television, craft catering is essential! However, it can be hard to find a company that aligns with your budget and your needs.
If you're anything less than 100% satisfied with your current caterer, you should consider food truck catering like Gary's Steaks. We do more than just cater events. We can be the consistent source of great food for everyone on your set!
How Does Food Truck Catering for TV Production Work?
The first step in using food truck catering for TV production is deciding on your setup. When you choose our buffet-style setup, you get craft services that keep your cast and crew well-fed all day long! This is a convenient option that works whether you're filming indoors or outdoors.
You can also choose made-to-order TV and film catering. Your cast and crew members can order their food straight from the truck. This way, their food is always fresh! It's also easy for everyone to customize their order. They can interact with our cooks and ask them questions about the food. People can also keep coming back for more whenever they feel like it throughout the day.
After you've decided how the food will be served, you need to choose what you want to serve! You can offer many items from our menu or just a few to keep things simple. All that's left for us to do is show up on set. We'll come to just about any location in New York state or New Jersey.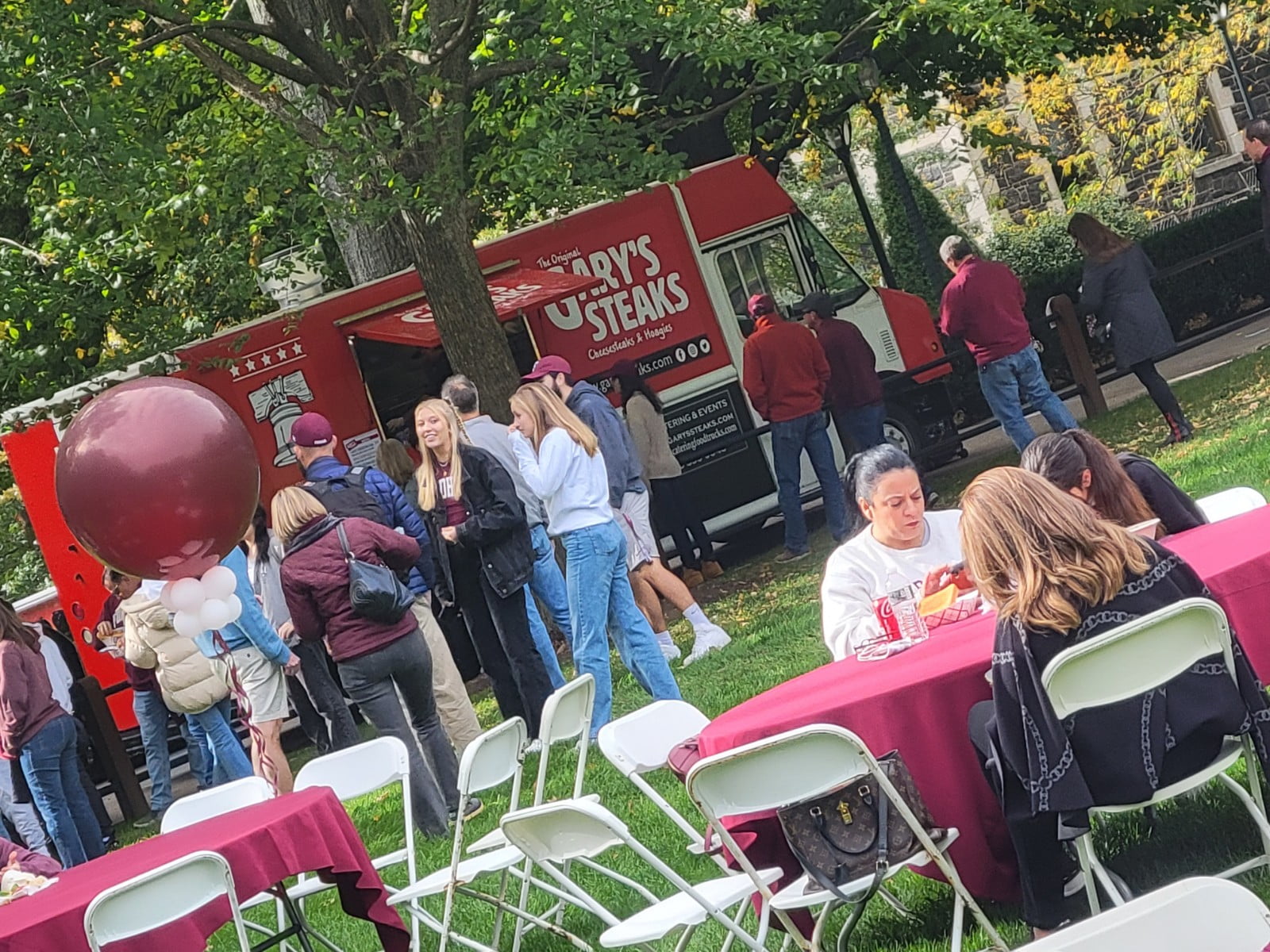 What Does a Craft Catering Menu from a Food Truck Look Like?
The short answer is anything you want! Gary's Steaks offers more than just authentic Philly cheesesteaks. We also partner with New York City food trucks to give you a wide variety of options.Choose from our vast menu, including:
Juicy burgers
Flavorful sliders
Melt-in-your-mouth grilled cheeses
Easy-to-eat miniature sandwiches
Delicious cupcakes
Refreshing ice cream sandwiches
This isn't even everything on our menu! You'll never tire of the options with Gary's Steaks.
It doesn't matter what time of day it is or what food your team is in the mood for. They will find something on the Gary's Steaks menu to satisfy their more intense cravings!
Is Food Truck Catering Affordable?
When you're looking for craft catering, you won't find any more affordable option than food truck catering for TV production. This fuss-free catering satisfies everyone's taste buds at an affordable price. This means you have more money to spend on other areas of your production.
Just because you're paying less for your catering doesn't mean you have to sacrifice on quality or food options. Gary's Steaks gives you high-quality food at a great price. You don't have to pay an exorbitant fee just to give your team the great food they want. With us, you'll never have to compromise!
Do I Have to Be Filming Outside to Get Food Truck Catering?
Normally, people think of food trucks as a catering option for outdoor events, but that's not the case with us. We'll feed your cast and crew whether you're shooting indoors or outdoors! Unlike traditional caterers, we don't need a kitchen to provide made-to-order food. We have our own kitchen and all the equipment we need in our truck!
Traditional caterers may have a hard time adapting if you have a day or more where you're filming outside. Even if they can provide the food, they will probably only offer it buffet-style. After a while, the food will get cold. You won't have to worry about this if you choose Gary's Steaks.
With some modifications to our setup, Gary's Steaks can still offer our amazing menu while you're working indoors. You can choose buffet-style, but you also have the option of made-to-order service. No matter what your location is, your cast and crew will appreciate being able to get fresh, customizable food.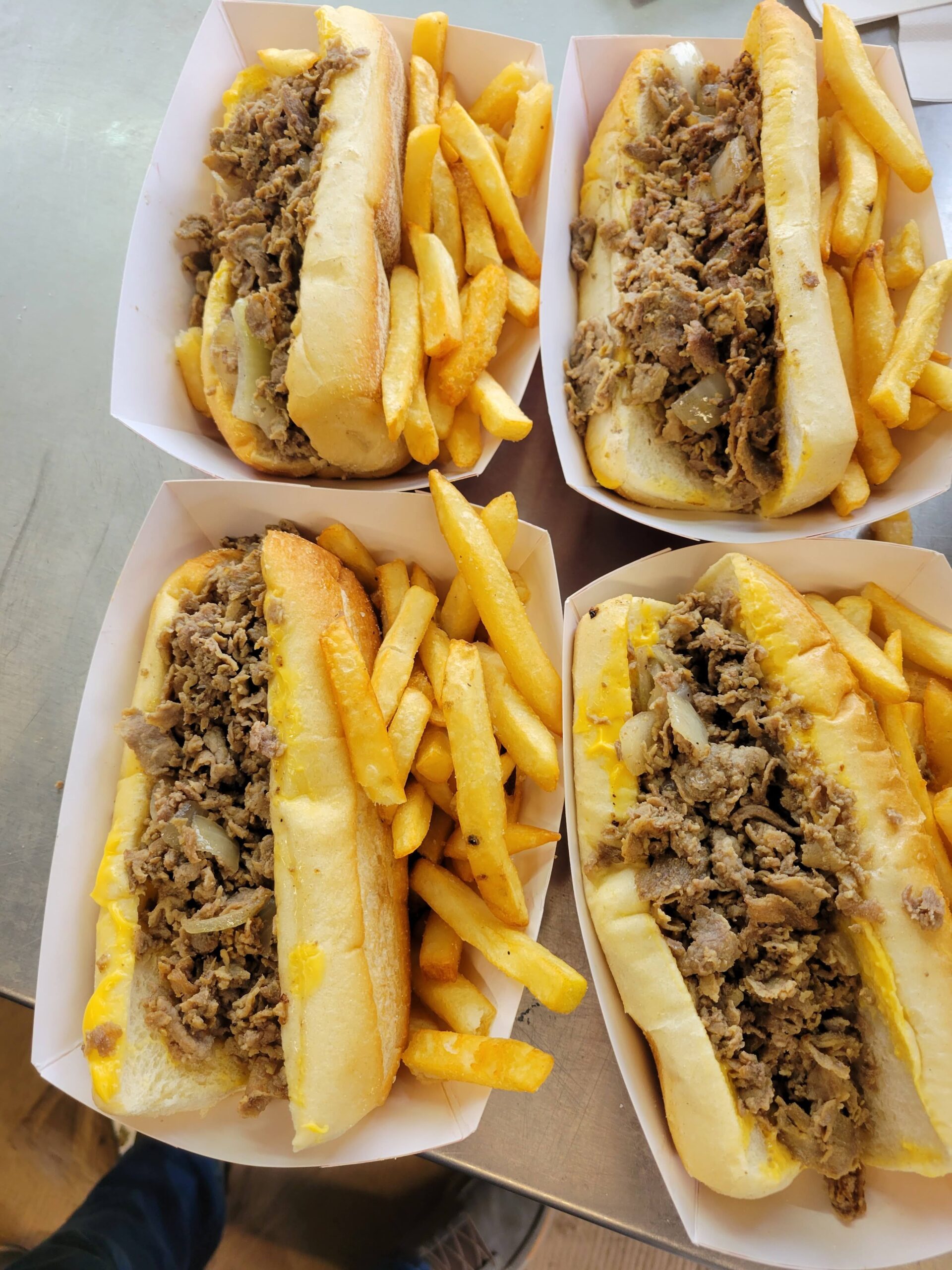 Give Everyone on Set Something to Enjoy
Whether you're on a TV or film production set, you're used to working long, strenuous hours. It can be easy to be in a bad mood at the end of the day. You're tired of doing the same shots over and over again.
But food truck catering for TV production gives everyone on set something to be excited about! Instead of getting the same old boring catering from craft services, everyone will love Gary's Steaks and the flexibility of the options. Not only do we offer an extensive menu, but if you choose made-to-order service, everyone can further customize their food.
A food truck gives everyone many options to eat every day. If you want, you can offer Gary's Steaks whole menu. This will give everyone plenty of items to choose from! They can keep eating the same thing day after day or try something new every single day.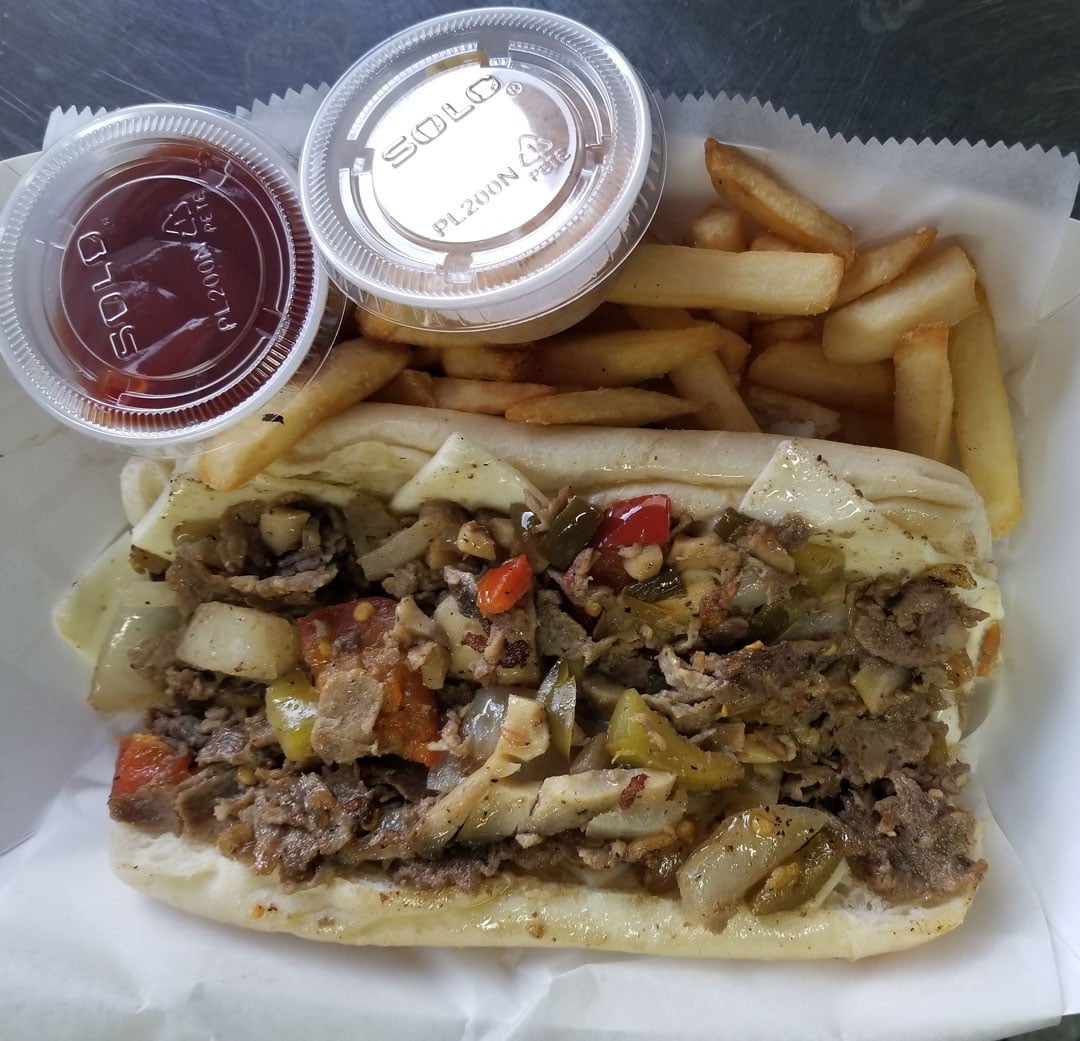 You choose the menu and the setup. We'll take care of everything else! We bring the kitchen and all the equipment in our truck. We have the staff and dishes and, of course, we make delicious food!
There's so much that's already going on when you're on set. Food truck catering for TV production means you have one less thing to worry about. You do your job, and we'll do ours. Keeping everyone fed definitely won't be one of your concerns. We'll bring plenty of food and plenty of options.
Choose Gary's Steaks for the Best TV and Film Catering Experience!
Don't settle for anything less than the best when it comes to TV and film catering. Gary's Steaks gives you flexible, affordable craft catering options that will please everyone on set. We'd love to be your top choice for production catering! Call Gary's Steaks today to get a quote based on your catering needs. We'll help you come up with the menu and setup that works best for your set.