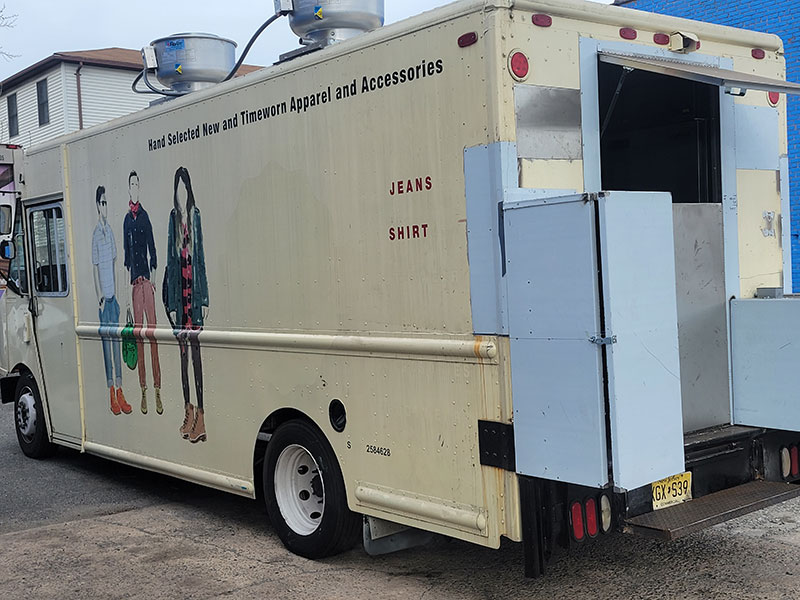 We have this food truck for sale, It is made with top 304 stainless steel for the full kitchen.
It has all the necessary cooking equipment and everything is brand new inside.
Hot and cold water.
3 compartment sink and waste tank under the truck.
Flat grill.
stove top.
Flame grill.
2 large fryers.
Tall commercial fridge.
Salad fridge.
Freezer.
Microwave.
Large window.
10 feet large hood with 2 exhausts.
Full electrical and propane installation.
This truck meets the NYC health department code.
Give us a call for more details.