Food Truck Catering for Parties
Get started today by contacting us by phone and we'll get your party on the schedule today!
Are you a project manager looking to bring something new to a local event? Hosting a block party for your neighborhood? Want us to cater a corporate or holiday gathering? Nothing beats hiring Gary's Steaks, New York City's best food truck catering service.
We provide high-quality food and customized services to people all over New York City and the five boroughs. And our Philly Cheesesteaks, crisp French fries, and thick Italian bread are sure to bring together more than a few smiles and great times.
In fact, we can support a wide range of your most exciting activities and events with custom catering that fits your budget. These include weddings, birthdays, bar mitzvahs, bat mitzvahs, special holidays and more.
Simply call us up for a complimentary consultation and we'll show you why we're the best at what we do. 
We'll create a food plan and event strategy that suits your
Specific Time Frame.
Event or Special Location.
Guest List (Kids and Adults).
Need for Authentic Food.
Personal, Local, or Professional Gathering.
From Brooklyn to The Bronx to Manhattan we've got the delicious food and reliable service you want. Contact us today to schedule your food truck catering event now.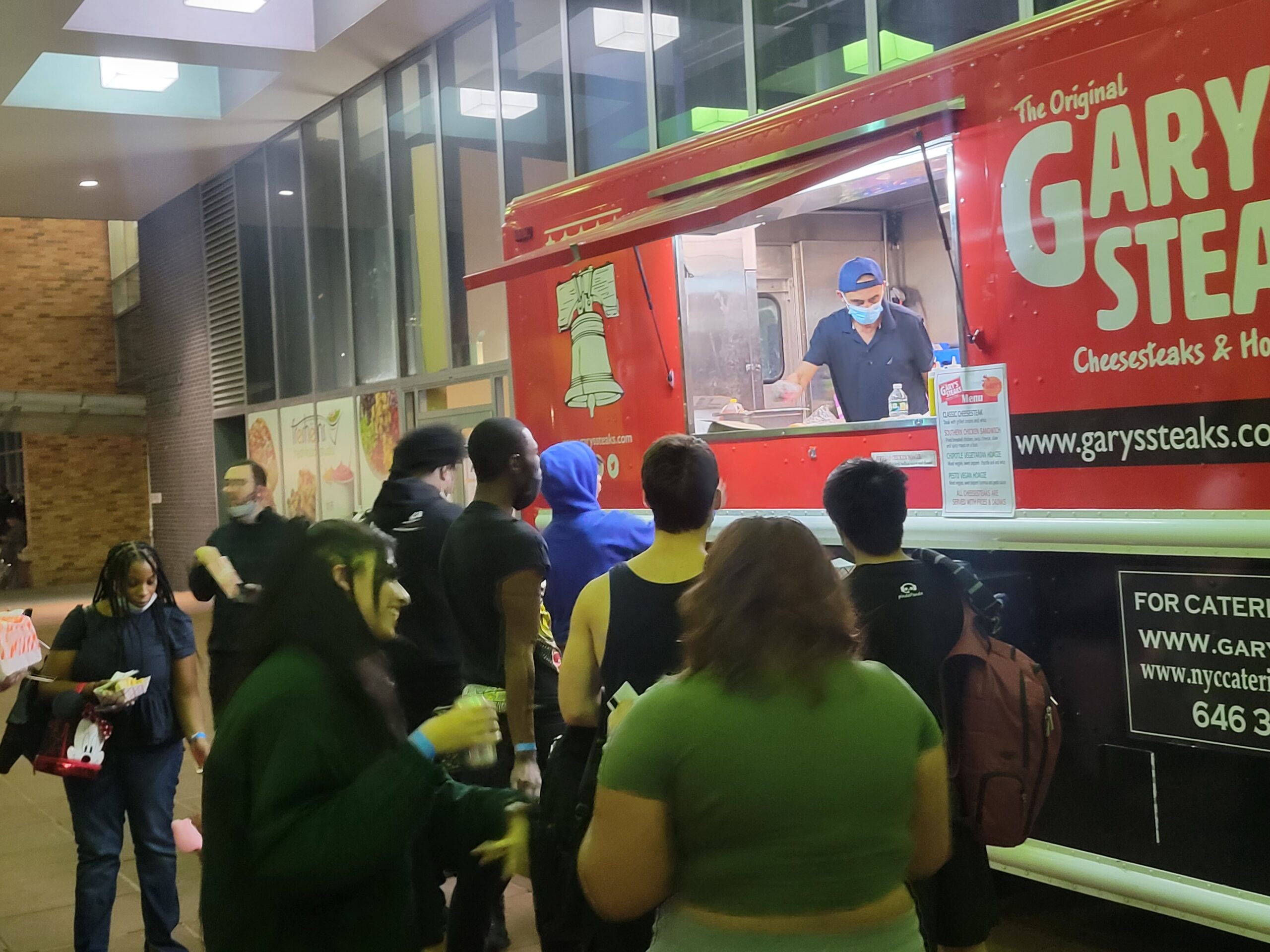 Birthday Party Food Catering
It's your birthday and it's time to party with the best food truck catering food in New York City! Gary's Steaks is the ultimate catering service for anyone who loves authentic Philly Cheesesteaks, made-to-order sandwiches, and fresh rib-eye, sirloin, and chicken.
An exciting food truck service in Brooklyn, we love coming to visit people on their 21st, golden birthday, or every birthday in between! We can supply your private party or large group with fresh, hot food that satisfies every New Yorker palate.
Reach out and let us know when you want us to show up, what time the party will be, and we'll bring all the great food along with us. All you'll have to worry about is bringing the guests and we'll supply the good times.
Get started today by contacting us by phone and we'll get your party on the schedule today!
Food Truck for Graduation Parties
You only graduate a few times in your life. Be it high school, college, grad school or another big milestone, we want to help you celebrate with delicious food.
Gary's Steaks is the best food catering service for graduation parties in New York because we create food that New Yorkers actually love. From classic hoagies packed with meat, cheese and onions to pizza steak sandwiches, we've got something for everyone.
Check out our menu now and you'll see we provide hot and ready food for kids, teenagers, recent college grads and more. In fact, we also provide drinks, fresh vegetables, hand-cut fries and more than a few great smiles.
No matter how big or how small your graduation party might be give us a call and let us show you why our grad party catering is truly an A+ operation.