When you want high-quality catering that still fits within your budget, you won't find anything better than food truck catering. Food trucks like Gary's Steaks offer catering that's affordable, convenient, and delicious! No matter what kind of event you're hosting, Gary's Steaks can provide cost-effective catering and an unforgettable experience.
So how much exactly does it cost to rent a food truck? There isn't a simple one-size-fits-all answer. There are a few key factors that will help determine the cost of catering a party. To figure out how expensive your next event will be, keep reading.
The Cost of a Food Truck = Minimum Service Fee + Menu
The main costs for any food truck will depend on the minimum service fee and the types of food you decide to serve.
What's the Minimum Service Fee?

With food truck catering, you can expect to pay a minimum service fee. For example, you might have 100 guests and be paying a food truck's minimum fee of $1,500. If you have only 60 guests, you will still need to pay the minimum fee of $1,500. Although that may seem like a lot, you're only paying $25 for every guest. Compared to typical catering costs, you're still saving a lot!

How Expensive is the Food You're Serving?

The type of food the truck is serving plays a big role in the cost of catering. For example, tacos are usually pretty cheap. This is true whether you're at a restaurant or using food truck catering. Taco food trucks are one of the cheapest food truck catering options. On the other hand, a truck that's offering seafood will be on the more expensive end of food trucks. This makes sense since like you would expect a meal from a seafood restaurant to be expensive.

What Kinds of Food Options are You Giving Guests?

There is a wide variety of types of food trucks you can hire to cater your event. If you're hiring a truck that serves just one thing like cheesesteaks, burgers, or tacos, you can expect to pay $12 to $14 a guest. This is definitely one of the most inexpensive catering options out there. If you choose to offer full meals to your guests—the above-mentioned entrees with sides of chips, for example—you can expect to pay more.

What About Dessert?

If you want to have dessert at your event, you will have to pay more. Some people choose to hire a separate food truck for desserts. But if you hire a food truck that offers both desserts and savory items, you can save quite a bit. Gary's Steaks offers a full menu that includes cheesesteaks, sandwiches, desserts, drinks, sides, and more! By choosing our catering, you're able to provide your guests with lots of options while still saving money.

It Depends on When and Where You Want Service
Like with most things, the price of food truck catering will in part depend on where you're having your party.
What City Are You In?

For example, food truck catering for parties in Los Angeles will be more expensive than food truck catering in Kansas City. If your party's venue will force your caterer to travel a long distance you will probably have to pay more for service. The further you're asking your caterer to travel, the more you can expect to pay.

What Time of Day is Your Event?

Even the time of day you're having your event will change the price of the event. Lunchtime service tends to be cheaper than dinner service, even if you are requesting service for the same length of time. The price minimum for food truck catering for lunch could be $1,500, whereas the minimum for a dinner event might be $2,500.
Gary's Steaks can provide lunch or dinner service throughout the Tri-State area. We serve all the boroughs in New York City and have worked throughout Long Island, Westchester, New Jersey, and Connecticut. We travel to all kinds of venues to provide them with amazing made-to-order or buffet-style food.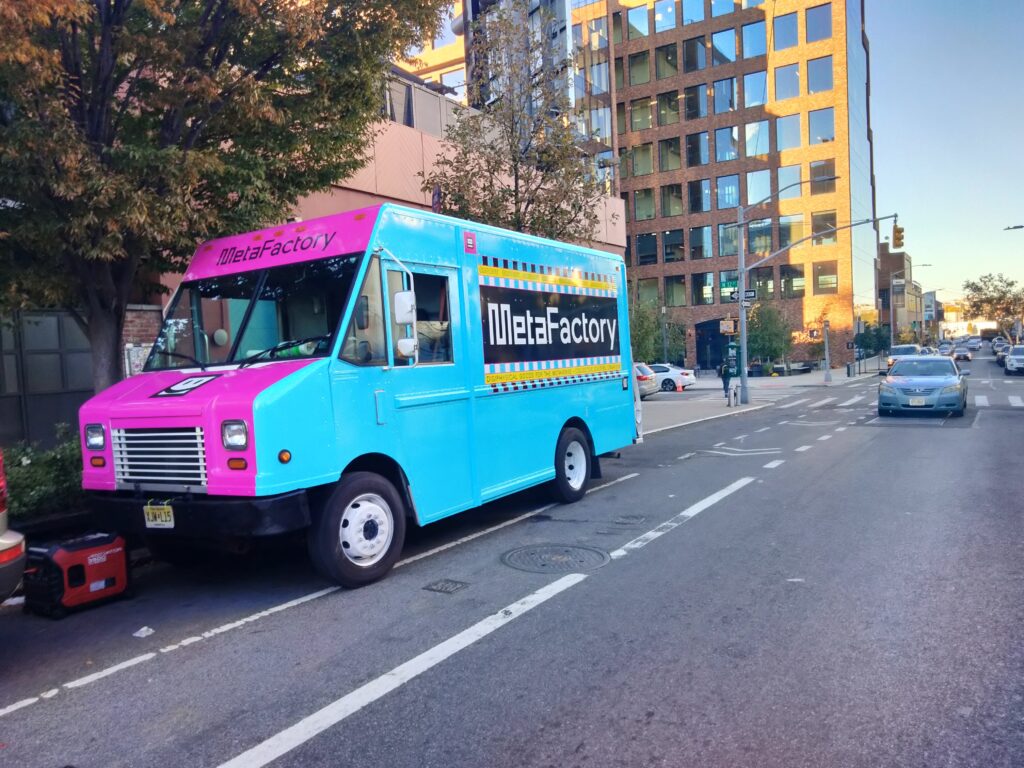 It Depends on the Type of Event You're Having
Some events require more preparation, so this is also a factor that affects the cost of your catering.
Food Truck Catering for Weddings

The type of event you're having will also affect the cost of catering. Weddings are the most expensive event to cater. Weddings can be incredibly expensive, and catering is often a huge portion of every couple's budget.

If you choose traditional catering for your big day, you can expect to shell out $70 a person! At a wedding of 150 guests, that's already $10,500 on catering alone. Wouldn't you rather put money toward other aspects of your wedding, your honeymoon, or your first home?

Food truck catering for weddings is so much more affordable. Usually, it only costs $25 to $30 for each guest at a wedding, which is $3,750 to $4,500 for a wedding with 150 guests. That's at least $6,000 in savings! This includes service and the nighttime shift, which is the more expensive time to receive service.

The only thing this price doesn't include is the tip. Don't forget how important it is to show your gratuity to the crew that will help make your wedding such a memorable event. You're still saving so much money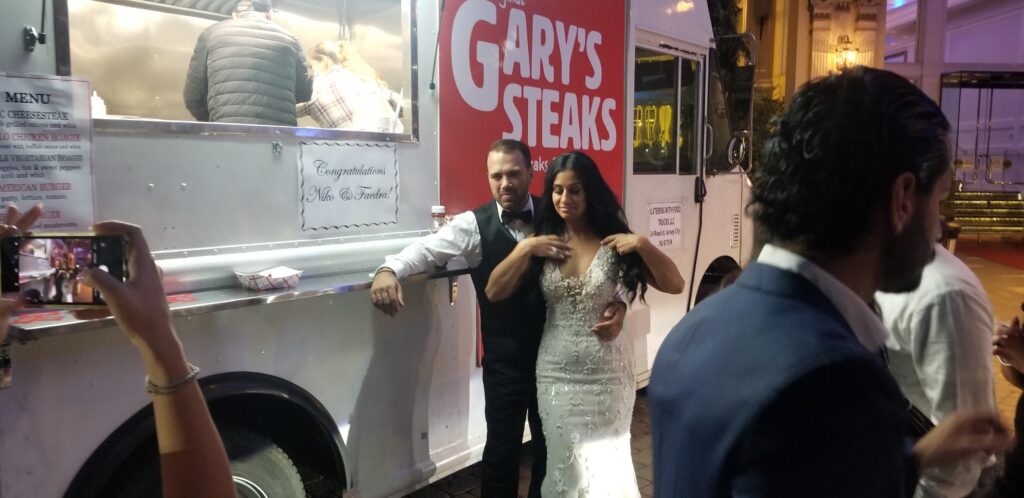 Food Truck Catering for Office Parties and Corporate Events

Food truck catering isn't just for the big events in your life. It's for your everyday office lunches. Food truck catering for office parties is also a great way to show your employees how much you value them. These types of catered events require fast-paced food service to ensure that everyone gets their meal on their break and can go back to work quickly.

Gary's Steaks is able to provide the kind of fast-paced service your office needs. We are equipped to feed a large number of people in a limited amount of time. Your employees will leave lunch feeling full and appreciated!

Choose Gary's Steaks for Your Next Catered Event!
As you can see, there are so many reasons why you should consider food truck catering for parties for your next event. If you're looking to save money, this is an easy way you can do it without compromising on quality. Contact Gary's Steaks today. We'd love to help you start to plan your next exciting event!