To get a price for catering a party, you will have to consider the size of the event and the type of cuisine that you want or that is suited for it. Here is how much catering party costs in 2020:
How much does catering a wedding cost?
One of the best things about hiring a food truck rental for weddings? The affordable cost! Using a food truck instead of a more traditional catering option slashes the per guest cost at least in half, if not more. In 2020, the average cost of wedding catering is $70 per person. If you choose a food truck instead, you'll only end up paying $25 to $35 a guest. Those are huge savings that you could put toward your honeymoon or your first home.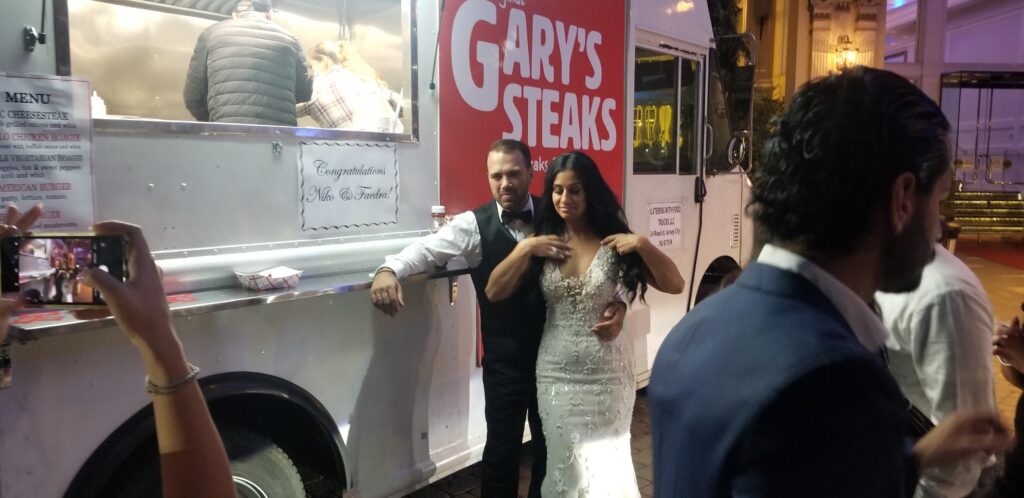 How much does catering a corporate party cost?
Pricing for your corporate party catering in 2020 obeys the same rules as your wedding catering. It depends on the time and place of the event. The type of corporate event whether it is on the formal side or more of a fun light and easy party. The type of cuisine and choice of different types of catering is also important. With a budget of $15 to $25 per person, you can get good caterers to come and do the service for you. Keep in mind that there is usually a minimum applied to the service, so if you have 80 guests with a $15 per person you will have to pay $1200, but if you have 30 guests, you will probably have to pay a $1000 for the service and you will get an all that you can eat party.
How much does catering a birthday party cost in 2020?
Birthday parties and other small-sized private parties (like birthdays, graduations, anniversaries, etc.) obey a service minimum charge of $1000 and more, depending on the time and place of the party. Food truck catering is a mobile service that can be delivered to distant places at different times. The travel charge is calculated based on the traveled distance, so if you hire a food truck for your party from 50 miles away expect to pay an $800 or $1000 fee for the travel plus the food service.
How to choose the type of cuisine for your party catering in 2020?
Depending on budget, type of the event, or the party, your goal from having the party whether you want to be formal or light. Different types of food will make your food truck rental for your party vary from $10 to $25 or more per person. Having a lobster truck serving Maine lobster rolls will cost $25 a guest, a cheesesteak or burger menu will cost an average of $13 a guest, and tacos will go between $10 to $12.A desert truck will cost between $8 and $10.Drinks will usually cost $2 to $3 dollars per guest.
Choose Gary's Steaks Food Truck for Your Next Catered Event!
As you can see, there are so many reasons why you should consider food truck catering for parties for your next event. If you're looking to save money, this is an easy way you can do it without compromising on quality. Contact Gary's Steaks today. We'd love to help you start to plan your next exciting event! BOOK a FoodTruck