If you work in film or television, you understand the need for a craft catering service to keep your team going strong. If you want a unique catering option that's also budget-friendly, you should look into hiring a food truck!
Food truck catering isn't just fun for one-time events like wedding receptions and birthday parties. It's also a great, reliable option for your TV or film set. Here are some of the benefits.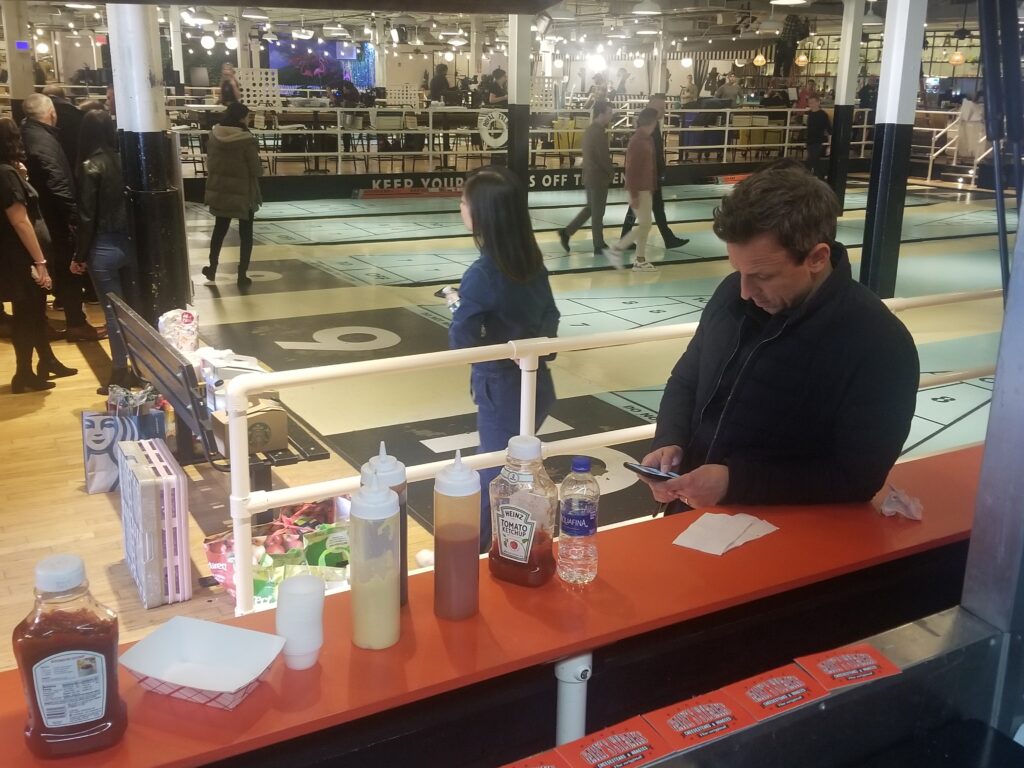 Offer Fresh, Delicious Food

Your cast and crew work long hours. Most of them are on their feet all day. It's easy for them to get exhausted. Show your appreciation for their time and efforts by providing food truck catering! With a food truck like Gary's Steaks, you'll get higher-quality food than you would get from an ordinary production caterer.

When you've been on set for hours, the idea of eating cold food is anything but appealing. But with a food truck, you have the option of getting your food made to order. That means your cast and crew get fresh food every time they're hungry.

Offer Fresh, Delicious Food

It's hard to please everyone. You might be working with picky eaters, and you might have people with dietary restrictions and food allergies. Learning everyone's food preferences can be a challenge, not to mention actually feeding all these preferences. Thankfully, food trucks make it easy for everyone to get what they want. When everyone is ordering their own food, they can customize as much as they want. If they want to add, omit, or double up on certain ingredients, all they have to do is ask. Gary's Steaks can provide unbelievable cheesesteaks and hoagies. But that's not all we do. We even have desserts! You can offer your team our entire menu of hoagies, sliders, grilled cheese, and more, or you can pick just a few favorites.

Craft Catering Keeps Your Team from Going Hungry

Hungry people don't make the best workers. They're often tired and grumpy, which is bad for productivity. Help your team refuel and get back into action quickly with production catering from a food truck! With Gary's Steaks food truck catering for TV production, it's easy for your team to eat whenever they get hungry. We'll park our food truck right outside. You can choose either buffet-style or made-to-order production catering. Either way, satisfying everyone's cravings at any time of day is easy!

Give Yourself One Less Thing to Worry About

TV and film production encompass so many moving parts and people. There are a lot of details to keep track of. And the stress can feel insurmountable! When Gary's Steaks is taking care of your craft catering, the food is one thing you won't have to worry about. We make keeping everyone on set fed easy. So, keep the cameras rolling. You can count on our food to be consistently amazing!

Made-to-Order Food Never Gets Old

With traditional craft catering, it's easy to get bored with the food. The options are limited. After days, weeks, or even months on set, you get used to having only a few items in the menu rotation. Food truck catering opens up the possibilities! Thanks to our extensive menu, it's hard to get tired of these options. Because we offer our food made-to-order, everyone can customize their meal to exactly what they're feeling like on a particular day.

Feed Everyone Whether You're Shooting Indoors or Outdoors

Are you shooting at an outdoor location? Food truck film production catering makes this simple! We can easily make our food outdoors. You won't notice any difference in the quality of our food. Even when you're filming outdoors, everyone can still get their food made to order. Our kitchen moves with us. Although you can get our menu buffet-style, we recommend made-to-order craft catering for the outdoors. This way, your food stays just the right temperature. It doesn't reduce in quality or spoil. And you won't have to worry about bugs feasting on your food while you're busy shooting.

We Make Food You Can Eat Fast!

Long days on the set often mean short breaks. There isn't time to eat a full meal. Food truck catering for TV production and film production means everyone gets food that's easy to eat fast. Food trucks like Gary's Steaks make their menus with convenience in mind. If it's easy to eat our food while walking down the street, you can definitely eat it while on set. All our food can be eaten quickly, and a lot of it doesn't even require silverware! Your cast and crew won't have to take long breaks to get a wholesome meal. They'll finish fast but still feel refreshed and satisfied.

Save Money on Craft Catering by Using a Food Truck

Craft catering can cost you big time. The problem is, it's an absolute necessity. Your crew will have to eat every day. Luckily, food truck catering saves you cash! It's the cheapest way to keep everyone on your team fed and happy. Production catering from Gary's Steaks also helps eliminate food waste. You don't have to try to estimate how much food you'll need because everyone can order their food when they want it and how they want it. You won't have to worry about having a lot of food waste when the day is done.
Hire Gary's Steaks for Food Truck Catering for TV Production
Don't wait to try Gary's Steaks' out-of-this-world food truck catering! After your cast and crew have a taste, they'll be hooked! Call Gary's Steaks today. We'd love to tell you more about our menu and curate a craft catering plan that works for you.
Book a Food Truck    —  Call us: 646 399 0645